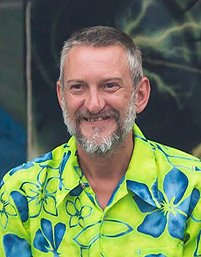 Welcome, my name is Marty, and I've been immersed in the world of web development for over two decades. My fascination with technology traces all the way back to my childhood in 1983 when I laid hands on my very first computer, a Commodore Vic-20. From there, I've been riding the ever-changing wave of technology, helping my clients achieve the best out of their online presence.
Now, I've decided to formalise my services by launching Web Wisdom, servicing clients primarily based on the Fleurieu Peninsula. I offer expert web development and SEO services to help individuals, businesses, and projects make the most of their online presence.
Rather than creating a flashy website for my own business, I prefer to let my work do the talking. Head over to my WEBSITES page to explore my portfolio. You can also find honest feedback from my clients on my TESTIMONIALS page.
I take immense pride in calling the Fleurieu Peninsula home, and I'm here to help your business shine online.
Contact me today, to discuss how I can get the best out of your online presence for both you and your business.